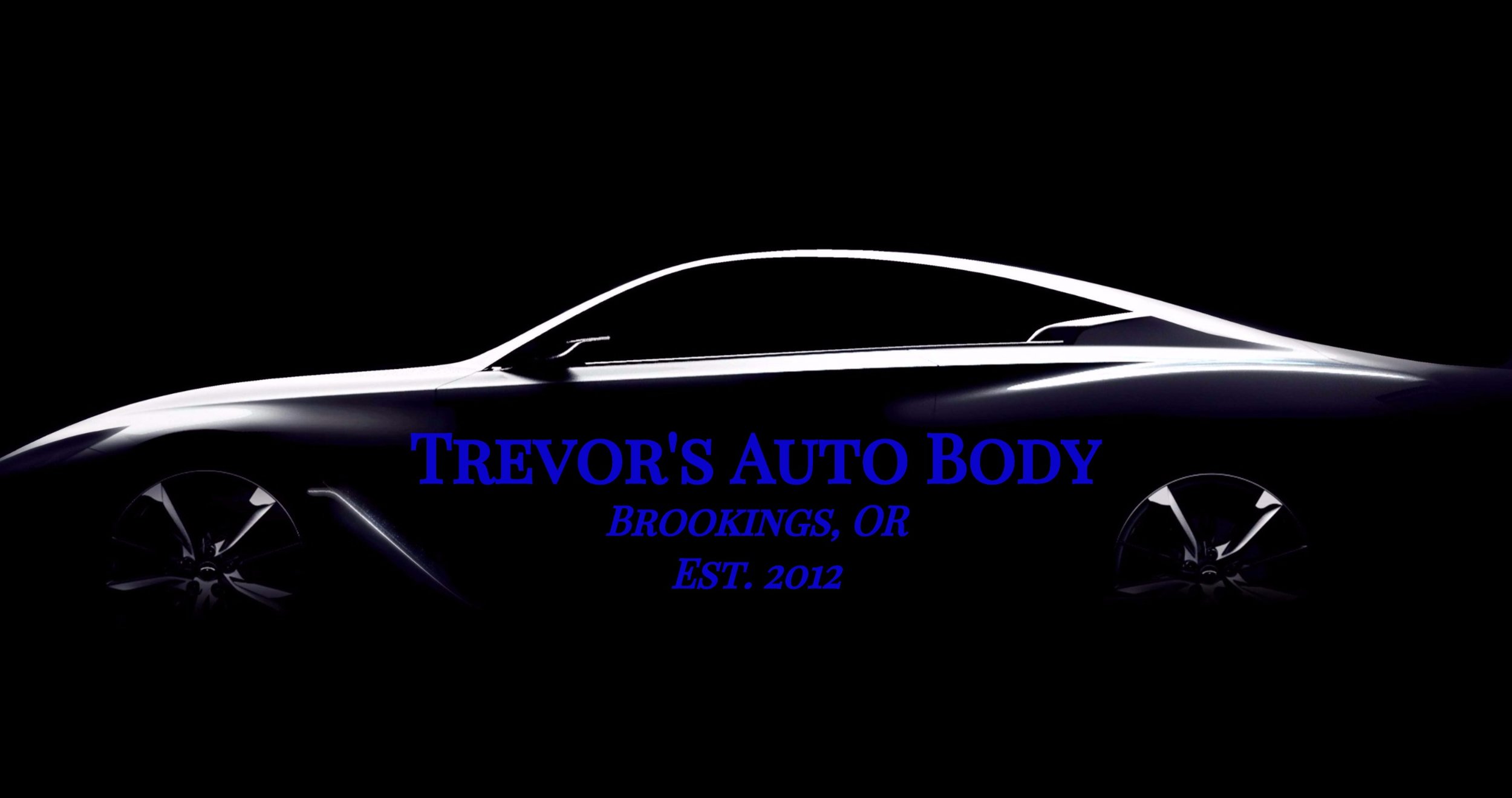 Trevor's Auto Body is a locally owned, family run business with a dedication to customer service. We are a full service collision repair facility as well as providing many other services to suit all your needs in one convenient location. We work with all insurance companies directly, so in the event of an accident we can make your experience as smooth as possible by handling everything directly with the insurance companies, you no longer have to be the middle man between the repair facility and the insurance company.
Trevor Pendarvis, owner of Trevor's Auto Body, has been working in the field for nearly 20 years! So you can rest assured there is experience behind the work being done here. Jana Pendarvis, our lovely office receptionist, answers your calls and provides you assistance you may need along the way, as well as getting answers to any questions you may have. So whether you have a chip in your windshield, have had a major accident, or anything in between, we are here to help you with all your needs. Give us a call and put your mind at ease.
Trevor's Auto Body, Dedicated to You

Free Estimates
Estimates are provided by knowledgeable, friendly staff. Customers needing repairs can stop by the office any time with the vehicle and receive a free estimate while they wait.

Full service collision repair
We work on all makes and models. We use quality OEM parts and quality aftermarket parts when OEM is no longer available. We work with all insurance companies, and take the hassle out of your repair.

Detailing
Bring your vehicle down for a free estimate on detailing. Whether you need a deep clean, or a simple wash and vacuum, we can take care of your needs. Also note that all vehicles that have been repaired at our facility will be cleaned up at no cost to you.
RV and Motorhome Services
We are also able to do repairs on Motorhomes and RVs. Stop by the shop with your Motorhome or RV and speak with Trevor on an estimate for services.
Windshield Replacement and repair
At Trevor's Auto Body we are able to repair minor windshield chips if caught early enough. Bring your vehicle to us and we will inspect to see if we are able to save you money by repairing your windshield. Many shops do not have the capability to perform repairs, and will therefore simply quote you to replace the windshield. We will do our best to provide the quality service that you need, without any unnecessary cost to you.
Restorations
We handle restoration on a case by case basis. We have performed restorations in the past, but given the quality work and time needing to be put in to such jobs, it requires a little more flexibility on the consumers part than a collision repair. Please feel free to come by the office and speak with Trevor directly regarding your restoration needs.
wELCOME gREETING
When you come to Trevor's Auto Body you will be greeted by our friendly office staff and owner. They will gladly help you with any questions or concerns you may have, and will be there every step of the way to help with any needs that arise.
ESTIMATES
After meeting with the office staff, Trevor (owner) will perform an inspection of the vehicle with you and provide you with an estimate for repairs. Most estimates are able to be written on the spot, but there are some occasions that may require additional time.
Insurance
Once an estimate has been written it is then time to determine if you will be using your insurance company to cover the repairs. Rest assured that if you choose to use your insurance we will take care of most of the dealing with the insurance company directly. All you have to do is start an initial claim and we will take care of the rest from there.
Special Note: Always remember that an Insurance Company CANNOT tell you where you have to take your vehicle for repairs. The choice is ALWAYS yours.
Appointments
Once it has been determined how the costs of repairs will be covered, then you are able to talk with our office staff, and often the owner directly, to schedule an appointment for the repairs. If at any time you need to change that appointment, you can always call us and we will always do our best to accomodate your needs.
Repairs
When you bring your vehicle in for repairs, you will be given an estimated time the repairs will be finished. On occasion there are instances where the time of repairs will have to be extended due to various unforeseeable delays. However, when this happens we will do our best to accommodate any additional needs that may arise out of the delay.
Finishing
Here at Trevor's Auto Body we take pride in our work. And as such, when we finish repairs on a vehicle we will take the time to go over all the work with you at the time of pick-up, and even perform an inspection of the vehicle with you to take care of any concerns you may have right away. Vehicles will always be cleaned up to remove any signs of repair work before being given back to you, the customer.
We would love to hear from you! You can email us directly by using the form below, or you can contact us at any of the following contacts:
Trevor's Auto Body
Address: 15361 Highway 101 S. Brookings, OR 97415
Phone Number: (541) 412-1500
Email Address: trevorsautobody@gmail.com